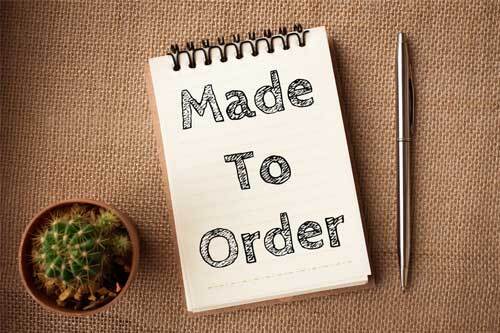 Polythene bags and just bags right? Well not really, whilst available in almost any size, colour and shape your business and your customers deserve something different. You want your packaging to stand out from the crowd, to be easily identifiable and to be a perfect fit for your products.
No one wants to see an overuse of packaging, likewise they don't want to see your wares squashed into a space that's far too small. This is where bespoke polythene bags come into play.
Polythene and Image
Image is important in the business world, you want your products to stand out from the crowd and in a good way! If you opt for bespoke polythene packaging you can design any image you desire as well as printing your company logo or text as needed. The size and thickness of polythene is down to you as well as the option of compostable or degradable bags.
I say bags, but you can also opt for sheeting if that's what your business requires.
You've spent hours ensuring your products are perfect, sourcing the best materials, manufacturing facilities and distribution network. But how they are packaged and stored is also of the upmost importance and it's vital not to scrimp and save at this stage in the process.
Choosing the right colour polythene for your packaging and business; and having bespoke printed polythene bags will create the impact you need to get your products noticed. This was something Nike did many years ago. When every other shoe manufacturer in the USA were creating their showboxes in black or white, Nike opted for bespoke orange instead. Not only did this stand out amongst the rest, it became well known as their colour and anyone carrying am orange shoebox were inadvertently advertising the brand for free!
Where Polythene is Concerned, Size Matters!
By producing polythene bag to the exact size you need, you can minimize waste caused by excess packaging. This sends out a great eco-friendly message to your customers. The same is true of thickness, depending what your polythene bags will hold will depend on the thickness needed.
Opting for the cheapest, thinnest poly bags you can get away with can lead to spillages and ultimately the return of below par goods that have been damaged in transit. If you are lucky enough not to suffer these kinds of problems, what do you think your customers will think about below par packaging, what kind of impression does it give people about your product?
So if you are looking for something specific that you are unable to find, or you want bespoke designs printed on your polythene bags, then get in touch today with Abbey Polythene, they will help you every step of the way!