Scented bags are great in those situations where you need to neutralise unpleasant odours and mask nasty or unwanted smells. These items are made to order specifically to fit the dimensions of your bins or containers.
Although bin bags and liners are the most common reason we get asked for  scented polythene sacks, there are a number of other reasons for it to be created. Not only can it mask unpleasant smells, it can also be used in some situations to repel insects such as moths, or to add scent to a room in a discreet manner. There are a variety of scents available and at present we offer our customers a choice between three different scents: Vanilla, Lemon and Lavender. We may also be able to supply you with other fragrances, simply contact us with your preferences.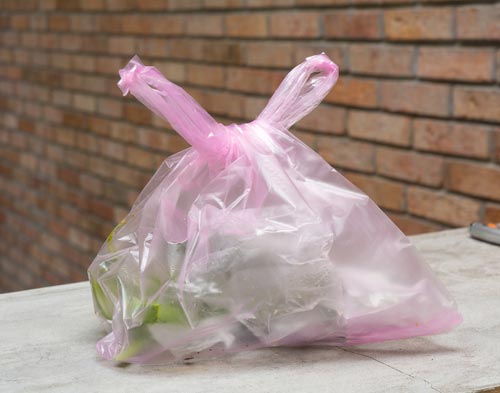 The scented bags and sheets are created by introducing a small percentage of the scent additive to the polythene at a specific point in the manufacturing process. This is usually done just as the polythene granules are being blown into a film, so that the scent is spread evenly throughout the product and no part of the film is missed.
This scented additive can be added to clear, tinted or coloured film and has no detrimental effect on printing on this type of polythene.
Best Quality Polythene Products
We are able to offer the best quality products and we strive to ensure our customers consistently get the same high standard with every order.
Our experience and expertise set us apart from our competition and we won't supply sub-par products. If you want to talk to us about your scented polythene requirements, or about any of the other products we supply, please contact us today.