Here at Abbey Polythene we've got a comprehensive range of compostable polythene bags available which are perfect for all types of food waste and green waste.
Our compostable waste sacks are manufactured to comply to Full DIN EN: 13432 Certification
They are available in a variety of sizes with bespoke sizes manufactured to ensure a perfect fit for your waste disposal needs.
Compostable polythene bags can be manufactured using a variety of gauge options for added strength.
Clients have the option of custom printing with 1, 2 or 3 colour printing available on one side or both sides plus random and fixed patterns available as required. You can utilise your existing artwork and logo or discuss your requirements with us if you don't have artwork available.
These products can be supplied loose or on rolls with perforations for ease of use.
They are ideal for the disposal of both commercial and domestic waste. Samples are available on request.
Why Purchase Compostable Polythene Bags from Abbey Polythene?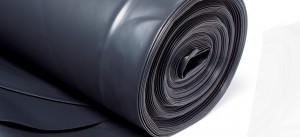 All of the products at Abbey Polythene are manufactured using only the best quality polythene which has been sourced in the UK. Many of the products are ready for delivery within 10 – 14 working days of receipt of the order.
We use a nationwide UK pallet delivery service with tracking which means that we can keep a close eye on all orders as they are transported from our factory premises to your business.
Standard 2 – 3 delivery is the usual option but we can also arrange for next day delivery and Saturday morning deliveries if necessary.
Our selection of compostable waste disposal sacks are just one part of the story – we provide a comprehensive range of polythene bags which are perfect for all waste disposal needs including coloured waste sacks (tinted and opaque), clear waste sacks, black waste sacks, confidential waste disposal bags, clinical waste disposal bags and more.
We strive to work in as Eco friendly way as possible with the minimum amount of waste. All waste polythene is turned into polythene granules which can then be reused into new polythene film for the manufacture of new products.
Don't hesitate to get in touch with all of your domestic or commercial compostable polythene bags requirements and we will be happy to help.