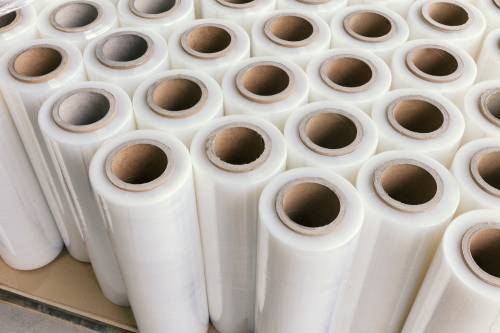 Whatever kind of polythene bag or sheeting you might have a need for, Abbey have it in spades. We offer many kinds of specialist polythene bags and sheetings and with their thickness and durability you won't have to go anywhere else. They also come in a wide range of colours. Here are the main types of polythene bag and sheeting that we manufacture and provide.
Most Requested Polythene Bags
Bespoke
No matter what size or shape polythene bag you might have a need for, we are able to make it for you. With our top of the range bespoke service, you can be sure that you will end up with exactly the bag you need. These bespoke, made to order bags can be used for a wide variety of applications and tasks.
Clinical Waste Bags
If you are working in the healthcare industry, or you run a business collecting clinical waste from other companies, then you are going to need to use some trustworthy clinical waste bags. These bags are used across the industry and beyond, and in places like veterinary surgerys too. We keep up to date with all the relevant regulations and provide bags of the highest standard.
Coloured Poly Bags
Sometimes, a polythene bag can be useful just for sorting out and arranging items that you have that you want to be organised better. If you come to us for our range of differently coloured polythene bags, that process is going to be a lot easier, and this can be useful in both professional and personal applications.
Food Waste Solutions
If you are looking for a truly eco-friendly solution to food wastage, then our food waste polythene bags are going to do the job right. They are fully compostable, so whether you have your food collected by a local council service or you compost it yourself in your back garden, you can throw these bags out with the rest, and thereby safely dispose of all of your food as needed.
Low Melt EVA Bags
Our low melt EVA bags and sacks are designed to be used in the chemical and rubber industries, as well as for transporting and holding ice and similar substances. If your business works with any of those, then you are going to find these bags to be indispensable.
Printed Products
Whether you want to provide some much-needed marketing for your business, or create some attractive and colourful product packaging, our bespoke printed polythene bags will do the job. You can design your own bag as necessary.
Scented Polythene Bags, Sacks & Sheeting
When you need to deal with some unpleasant odours, having scented polythene bags is often the way to go. You can use our sacks for lining your bins at your workplace or home, and our sheeting provides a similar service too. It's a great solution if you are in need of some better smells in the area.
As you can see, we offer a wide range of products made using polythene, so if you are in need of any of these, don't hesitate to call.