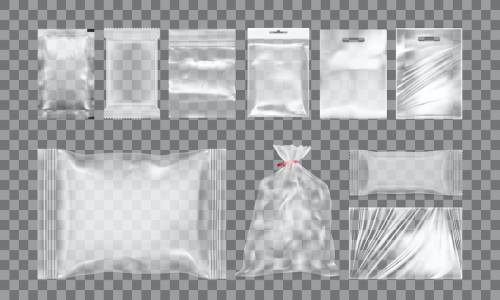 Whilst our range of polythene bags come in a wide variety options, you might be looking for something specific for your business. That's why we offer a bespoke service to match our product to your exacting requirements.
Bespoke means exactly that, by discussing your needs with our team we can advise on the right solution for you. Colour, size, thickness and printing options can all be decided upon to ensure the product we provide meets expectations (if not surpassing them).
Poor packaging can really harm your reputation, spoil your products and present the wrong image to your customers. That's why our bespoke polythene products are tailor-made to suit your brand image as well as being functional.
Size matters
Whilst there are a whole host of sizes available, you might need something very specific. Not only will it look great but it helps to reduce waste and unnecessary costs of excess polythene, not to mention that waste reduction helps to manage your environmental impact.
Colour option
Whatever colour you need, whether it's industry specific, a waste clearance sack that has certain colour requirements or something to match your company branding we can help. Not only can we provide every colour of the rainbow, the density of these colours can also be changed, you might want something that you cannot see through, completely opaque. Or, you may want a subtle colour finish.
Thicknesses
Depending on its use, the thicknesses can be amended accordingly. Using the wrong thickness can cause damage during packing or transit. We make sure that your polythene products are fit for purpose saving you money on unnecessary spoiling or spillages. It's important not to try and save in this area, for example, you may find that end users simply end up using two bags at a time which can end up costing you more than purchasing the right polythene in the first place.
Your Brand
Having your branding and using your colours for your packaging and polythene bags ensures your message is out there. Shop carrier bags are a perfect example of how you can gain free advertising every time you sell something. If your bags are well made and look great, then you will find people re-using them time and time again, further spreading your brand messaging.
By working closely with our clients, our bespoke polythene products are tailor-made on an individual basis to your requirements, keeping brand image and function in mind at all times. This is why our clients come back to us time and time again.