Polythene bags are the most widely used material for packing. Polythene is a high-density form of plastic, which protects goods by encasing them. Polythene bags are light and cost less to transport.
Polythene has many benefits over other packing materials, including its ability to: protect goods, to be manufactured in a large variety of sizes and thicknesses, and to provide many different types of closure. Because polythene can be clear or translucent, it gives the user an idea about what's inside the bag without having to open each one.
Polythene bags come in a range of thicknesses (known as 'gauges'); the higher the gauge number, the thicker the polythene. Polythene bags are available in a variety of colours to suit different customer requirements. Coloured bags are normally used where products require colour coding for identification purposes.
Why Purchase Polythene Bags from Abbey?
Packaging your products with polythene bags from Abbey Polythene is a great way to protect them from damage during transportation. They have many other benefits as well, for example:
–   Strength – Durable and tough, designed to last so you can use them time and time again for storing or transporting a range of different items.
–   Convenience – Perfect for smaller items; they give you an easy way to store and carry objects around.
–   Value – Comes with decent thickness padding, meaning that although they're affordable you don't end up with something flimsy that won't protect your products.
–   Availability – You can choose from different sizes and thicknesses, meaning that you can find one to fit almost anything.
–   Versatility – They're very easy to use, and are suitable for a range of different tasks, including storing items, transporting them from A to B or as a packaging materials for retail products.
If you want to get polythene bags for packing, Abbey Polythene has everything you need.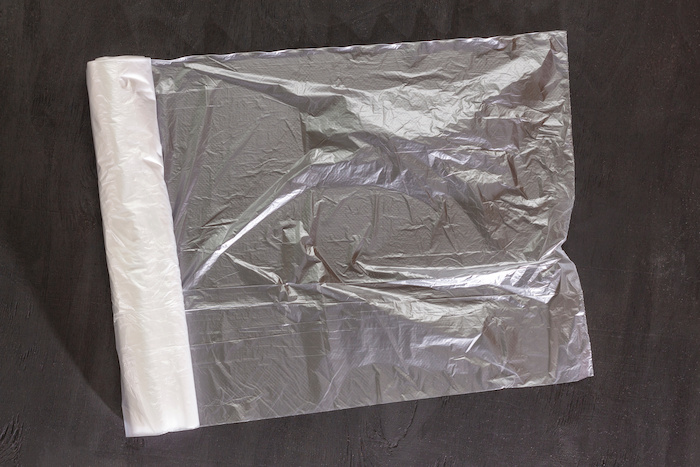 Polythene Thickness Guide
Thickness is measured in microns or mils (1/1000 of a millimeter). The higher the gauge number, the thinner the polythene. A thickness of 100 microns is considered to be standard and suitable for most applications. These are also known as medium duty polythene bags.
There are some factors that consumers should consider when choosing a thickness: strength of closure required, opening method, product stability during transport and storage, desired shelf life and price.
Low Density
Polythene bags with a thickness of 40 microns or lower are considered to be 'low density', which makes them more flexible and able to stretch. This is useful for packaging goods that need the bag to stretch over their surface area, such as clothing. Low density polythene is also ideal for vacuum packing foods because it allows air to be removed easily.
However, low density polythene is not the type of packaging material that will provide the best protection for goods during transit and storage because it can tear easily. These are known as light duty polythene bags (or light duty plastic bags)
High Density
Polythene bags with a thickness above 50 microns are considered to be 'high density', and they lay flat when empty and stack well in excess of one hundred bags. High density polythene products are more rigid than low density bags, so they're better suited for items that need to be stacked on top of each other during storage and transportation.
Some consumer goods require a high degree of protection from the elements—even with their packaging removed. If you have something delicate that needs maximum protection from dust or moisture, then bag it in strong polythene with at least 60 microns thickness. You guessed it! These are called heavy duty polythene bags.
Strength and Thickness of Polybags
Thickness is also important to consider when choosing a closure type. A zip lock or tamper evident seal requires thicker polythene than either of these closures would on a thinner product because the grip has to be stronger. Thicker poly bags are perfect for holding heavier items.
Polythene can be made to be as strong as you need it. It is available with up to three layers of different coloured film or printed on the surface with your own design. These thicker plastics are suitable for food use such as meat and pastry products, even though they can be more difficult to compress during packaging. They provide hygienic protection and we can supply food safe options if desired.
How to Seal Polythene Bags
When polythene bags first made their appearance, the only option for sealing was a twist tie. While this worked well enough when goods were sold loose in shops, it didn't provide much protection during transit. The sealable zip lock polythene bag quickly became industry standard because it allows customers to remove their products without damaging them or opening the packaging.
If you have a requirement for self seal bags or poly bags that can be reused then there are two types of seal that are the most popular and widely used —zips or press studs.
Zips
Zips are the more popular option for polythene bags because they provide better protection than twist ties, but their main advantage is ease of use. These tough closures are difficult to open by accident and easy to operate when you want to access the contents inside. A zip lock is also the easiest closure to remove because it opens completely.
Press Studs
Press studs are ideal for goods that need to stay sealed, or that require a more permanent closure than a zip lock will provide. Many people prefer this type of fastening because it's very secure—even when handled roughly. The only downside is that press studs are harder to open than zips, so less practical for certain types of packaging.
Lightweight Polythene Packaging
Polythene is not only strong and flexible; it is also very lightweight which means that large quantities of your product can be carried using less raw materials—saving you money every time you make an order with us. This gives polythene bags a sustainable advantage over other types of packaging.
Polythene bags can be made even lighter and less rigid by using low density polythene, which provides the ideal combination of strength and flexibility for goods that require a little extra protection against impact or shock. All low density polyethylene is recyclable, making it more environmentally friendly than other types of plastics.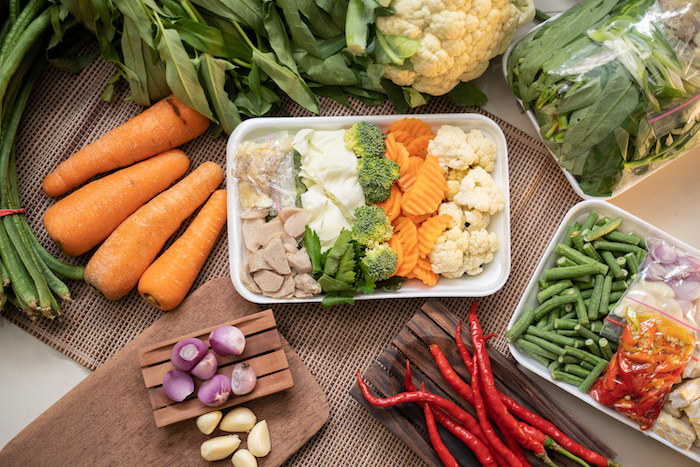 Why Polythene is the Perfect Choice
Polythene is commonly used as a packaging material because it is durable enough to keep your products safe during transit without causing damage. Polythene bags are the ideal choice if you want to protect goods but can't afford them getting lost or ruined.
Clear polythene bags are used in all industries for a huge range of different uses. At Abbey Polythene we hold a large range in stock of clear polythene bags, heavy duty bags and supply polybags across the UK.
We are happy to offer advice if you aren't sure what you need, if you have an approx size in mind, we can advise for example if that would work for your application or whether you might need something bigger of slightly smaller.
We have a wide range of sizes in stock or available to order, especially the more popular clear polythene bags. We do have minimum size order requirements and all of our customers buy in bulk, but we can discuss all of this with you once we get a good understanding of your requirements.