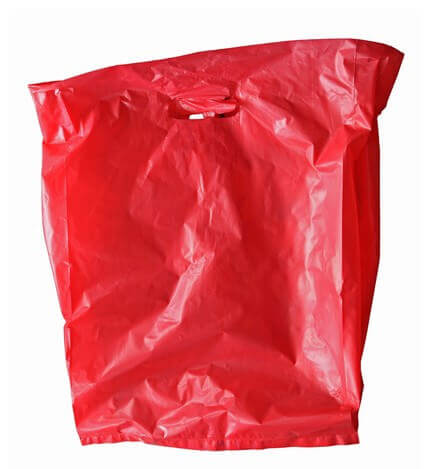 News reports that at least one major greetings card retailer got around the 5p carrier bag law, could inspire other businesses to take a closer look at the carrier bag regulations, and find their own creative ways to the do the same.
In January 2016, the Department for Environment, Food and Rural Affairs (DEFRA) confirmed that the Card Factory had not broken any rules by removing the handles from their plastic bags. The regulations outlined by DEFRA, state that companies with more than 250 full-time members of staff, must charge 5p for an unused plastic bag that is 70 microns or less and has handles. This applied to all major supermarkets like Salisbury, Tesco and the Co-operative, as well as other major retailers including clothing stores. The 5p plastic bag charge, also covers bags used for deliveries of purchases made online, as well as those used to package click-and-collect online purchases.
While the 5p plastic bag charge, which came into effect in England on Monday October 5, 2015 has had a positive impact on the number of bags shoppers take home from the supermarket, it has introduced plastic bag theft and the need for retailers to tag trolleys and metal baskets.
Retailers Requirements
Retailers are required to keep records and must submit reports every 3 years stating the number of polythene carrier bags they have supplied, along with the gross and net proceeds of the charge, VAT, and how the proceeds were used including a cost breakdown. They are also responsible for ensuring that self-checkouts are monitored and prompt users to state how many bags they have used so that they are charged accordingly.
As a way to protect the environment, the 5p plastic carrier bag levy, which was introduced in Wales in 2011 and Scotland in October 2014, has proven its ability to reduce the use of plastic bags by more than 70% across England, Scotland and Wales. According to statistics, it also quadrupled the use of 'bags for life' in Scotland. DEFRA says that the 5p plastic bag charge, will save £60 million on litter clean-up costs and could also see carbon savings of around £13 million. The money raised will be donated to charities of each retailer's choice and creates an extra £19 million pounds in government revenue from Value Added Tax.
However if companies are looking to minimise the need to 'police' their plastic bags and to keep their customers happy, there are a few other things they might find interesting about the law. Bags for purchases on boats, trains and at the airport are exempt from the 5p charge, as are those used to transport loose seeds, live aquatic animals like goldfishes and uncooked meats. Prescription-medicine, unwrapped food, as well as knives, razors and other potentially lethal blades all come with a free bag.
There are many benefits to the 5p bag surcharge as you can see, with the overall benefit to help reduce waste.  If people can be educated better about their waste and what they can do to reduce it then this is great news for England and the world.