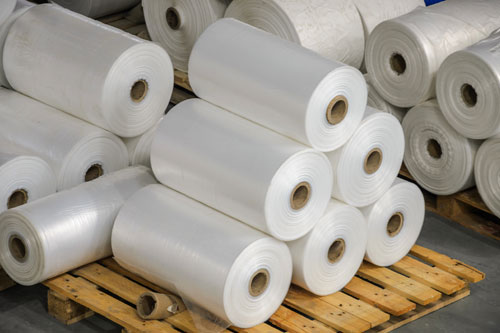 As manufacturers and suppliers of a huge range of sacks, tubing, polythene bags, we can supply you with whatever you need. If you can't see something that your business needs on our website, we'll make it especially for you so that you don't miss out. We work with a huge range of industries, and whether clinical waste sacks are what you need, or plastic sheeting is required, Abbey Polythene can help.
Eco-Friendly
Some companies need their bags to be biodegradable or made with recycled polythene, and if this is the case, we can help! Our experts have been providing the correct packaging solutions for businesses for more than twenty years. Our understanding of the environment and our impact upon it has meant that we have poured ourselves into researching the products that will not compromise on quality or durability. We want to ensure that you are receiving ethical products that will reduce our carbon footprint, and it's for this reason that we have chosen to provide degradable polythene bags and sheeting.
Bespoke Designs
At Abbey Polythene, we are offering a massive range of products at a high quality so that our customers know that they are getting the best of the best. We will take you through your design from your concept and create something that you have imagined the whole time. Not only that, but we will offer you fast delivery and excellent value for money. Our bespoke designs cover products such as clear bags, coloured bags, printed bags, polythene sheeting, and other polythene products. There is no standard range with Abbey Polythene. Our solutions are tailored to your needs, and we take a vested interest in your business needs and in the way that you intend to use the bags. No matter what you need, we have got you covered.
Many of our bespoke products are made from virgin grade, BRC approved food grade or recycled polythene. The products can be manufactured in the length, width, film, and colour that you need – and we will be more than happy to cater precisely to your needs.
Professional Design Team
We have a staff of professionals who are there to help with the development of your composition. If you have the artwork and a logo, we can also give you guidance on how you can use printed polythene bags to ensure your company name is out there in the world. With our printing services, you get the perfect solution for your waste disposal needs while also exposing your brand. Before we go to print and production, you'll receive a full sample of the product, so you know that you will be satisfied with the end result.
Contact Us Today
If you need bespoke polythene bags, then you need to give us a call and discuss with us what you need. We will work closely with you to ensure that you get the product that you need for your business.