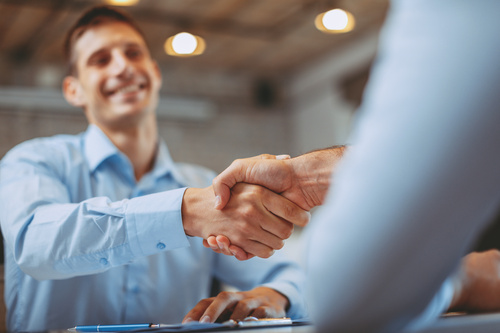 As a leading supplier of polythene bags across the UK and Europe, Abbey Polythene are renowned for their experience and independent advice within the industry.
With clients based all over the UK and Europe we look after all kinds of businesses regardless of their size or the industry they operate in. Our flexible and friendly approach has enabled us to provide the same level of service whether you are self-employed or a multi-national company.
Polythene Bag Suppliers in the Know!
Our experience and network allow us to keep up to date with all things new in the world of polythene, from compostable and biodegradable options which are become more popular, to new manufacturing techniques and technologies.
Our offering is bespoke across all of our supplies and whilst we carry a large number of stock bags, many of our clients have specific requirements. Here are some of the elements that can be made to order by a polythene bag supplier in the know:
Size
Thickness
Colour
Design and logo printing
Perforations
Sheets, loose or rolls
Type
Quantity
Whilst we don't sell directly to the public, we are able to make small to medium quantity runs where many of the competition won't. Working closely with our clients to ensure we meet if not exceed their requirements, our years of experience and knowledge come into their own.
Specialised Polythene Bag Supplies
As well as standard bags we can also provide specialist products. This involves the addition of additives to produce products such as antic static polythene, scented products in a variety of fragrances, fire resistant bags and covers and of course we can also add holes or perforations as required.
We also have the ability to supply you with food grade polythene bags or easily recyclable bags and degradable polythene. There are also the options of blended films that are stronger and thinner than traditional low-density products (LDPE).
Polythene often gets a bad name, but it is a vital material in a number of different industries and can actually be better for the environment that alternatives. It is also worth noting that all of the polythene bags we supply are fully recyclable or biodegradable. This ensure that waste is greatly reduced and that old products can be turned back into granules and re-used. The biggest issue is lack of proper recycling rather than the use of the product itself.
Supplying Europe with Polythene Bags
Our delivery service is quick, reliable and convenient. We can track deliveries from the moment they leave our warehouse until they reach their final designations. Standard delivery is up to 3 days nationwide for pallet deliveries. We can also offer timed or weekend deliveries on request at an additional charge.
If time is of the essence, then please let us know when placing your order and we can explore alternative delivery options that fit your requirements.
Please contact us for more information with regards to delivery across the rest of Europe.