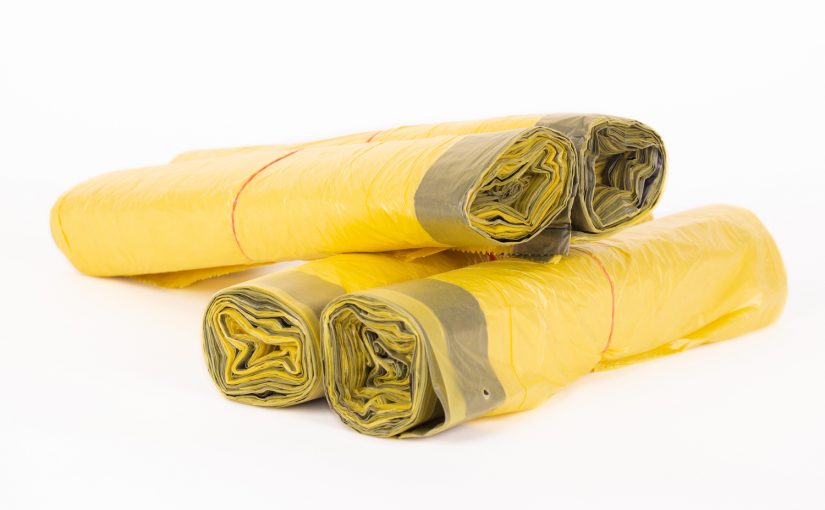 Yellow clinical waste bags are used in the UK to safely dispose of clinical waste produced by animals or humans. Bags need to comply with the UN3291 standard and conform to European legislation to mitigate any potential risks. Healthcare providers need to organise specialist collection and disposal of clinical waste.
What is non-offensive clinical waste
Clinical waste, is waste produced from healthcare and veterinarian providers such as care and nursing homes, children's nurseries, schools, domiciliary care providers, GP's, health centres, hospitals and clinics, vets practises and NHS trusts.
It includes waste that is classed as non-offensive and does not pose a risk of infection, but contains bodily fluids, therefore the type of waste disposed using yellow clinical waste bags includes items such as:
Swabs
Bandages
Dressings
Nappies
Incontinence sanitary wear
These specific bags are bright yellow with a black stripe and are often referred to as tiger stripe bags. They are easily identifiable and contain items that need to be incinerated. Therefore they need to be high quality to avoid ripping or damage which could cause the contents to spill out.
The UN3291 standard ensures that clinical waste bags are up to the job, they need to be strong and sturdy and clearly labelled to ensure that the waste is handled and disposed of correctly.
It is vital that all waste is separated in a clinical environment and that hazardous and non-hazardous waste is segregated to avoid the risk of infection. This is not only so that those in the healthcare industry are protected, but also so that those responsible for collecting and managing the disposal process are fully aware of how to handle the waste.
There is a globally recognised colour coding system to make it easy for all involved to recognise what is inside, reducing the risks for anyone working with waste of any kind.
If you would like to find out more about clinical waste bags, tiger striped bags or any of the products we supply then please do get in touch today.