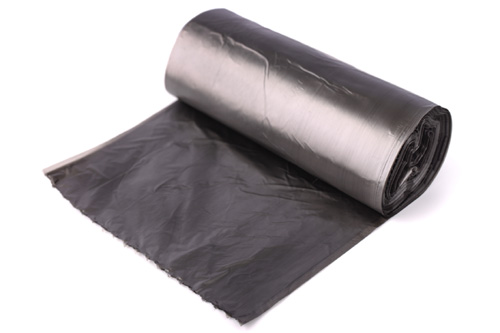 Polythene has proven to be an incredibly useful material since it was accidentally discovered back in 1933. Now it's the most widely used plastic throughout the world, accounting for around 34% of the world's annual plastic production, though many of the products you'll find in this market aren't compostable.
In a world being ravaged by environmental issue, it always makes sense to look for products which are designed to have as little impact as possible. Our compostable polythene bags, films, and other products are perfect for this, offering a great alternative to the damaging options you can find on the market. But what exactly makes our compostable polythene bags the right choice for you?
Customised
Having the right bags for the job is crucial when you run a business, and this will often mean that you need to have some level of customisation over your bags. We offer one, two, and three-color printing for our polythene bags, giving you the chance to coat them in designs which properly reflect your business. Our team are always happy to help with this side of your order and can offer advice and tips to make the design process easier.
Environmentally Friendly
Designed for food and other biodegradable waste, our compostable polythene bags are nice and environmentally friendly. With regular polythene bags taking decades to break down properly, it makes sense to look for options which will decompose at a rapid rate, especially if you're using them in outdoor applications. Despite their environmentally friendly nature, our bags are tough enough to deal with any of the jobs you throw at them.
Fully Compliant
Our bags are fully DIN EN: 13432 Certified, making them compliant with laws across the world. These rules dictate that a material must disintegrate after 12 weeks, with full biodegradation coming within 6 months. They all meet this specification, no matter whether you're buying custom bags, films, or any of our other compostable plastic products.
Where to Buy Them
Here at Abbey Polythene, we've worked tirelessly to create an easy to use system to help you to order our bags. You can use our website to make an enquiry or get a quote, and we aim to fulfill every order within two weeks of getting it. This applies to our custom products, along with any large orders, but we'll keep you up to date throughout the whole process to make sure that you're not left in the dark.
Ensuring that your business is environmentally friendly is becoming increasingly important. Many companies ignore this feature of their business, instead focusing on simply making money. Options like compostable polythene bags can provide you with the opportunity to carry out your work without changing anything, while still appealing to the need to think about the planet. Of course, though, it's always worth doing your research, and we encourage you to get in touch if you have any questions about our range of bags.