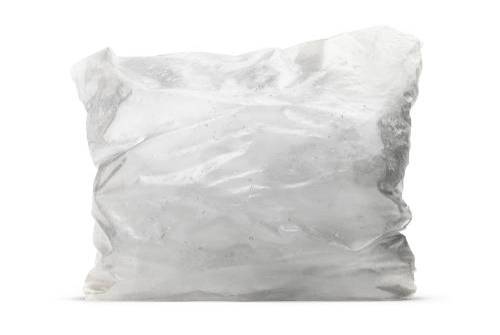 Low melt EVA bags, sacks and film are used in a variety of industries due to their versatile nature. The main component of low melt EVA is polyethylene, which is combined with an EVA (ethylene vinyl acetate) additive. The additive lowers the melting point of the plastic, making it easier to process and use. It results in a product that is strong and durable, yet flexible and easy to work with.
Why is EVA (Ethylene Vinyl Acetate) Used?
EVA helps bags and sacks to perform better in a number of ways.
First, it allows the bags to melt at much lower temperatures than standard polythene products. This is important because it means that the bags are less likely to be damaged during the sealing process.
Second, EVA provides increased puncture resistance. This can be crucial in an industrial setting if bags could come into contact with sharp objects.
Finally, adding EVA to the bag's composition also results in improved seal quality. This is essential for preventing leaks and ensuring that the contents of the bag stay protected.
In short, EVA resin is a vital ingredient in making industrial bags and sacks that are strong, durable, and able to stand up to the rigours of daily use.
What Can a Low Melt Bag Be Used For?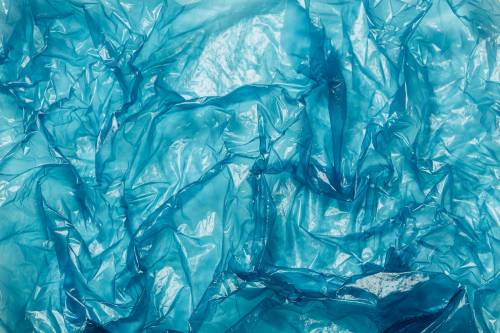 These types of products are versatile and have a wide range of applications. They are often used in the chemical, rubber, food and ice industries. They are ideal for these industries because they can resist high temperatures and harsh chemicals.
Food Industry
Low melt EVA bags are often used to package food products, as they help to keep them fresh and preserve their flavour. Additionally, they are non-toxic and do not produce fumes, making them safe to use around edible products.
Standard plastic bags are not designed to withstand extreme cold temperatures. The material becomes brittle and breaks easily, making it unreliable for storing frozen goods. However, an EVA bag is different. These bags are specifically designed to be stored at low temperatures – as low as minus 30 degrees Celsius. This means that they will not deteriorate or become brittle in these conditions, making them an ideal option for storing a range of frozen items. Whether it is to store meat, vegetables or even ice, this type of bag provides a reliable and durable solution.
Packing Materials in Industrial Use
EVA film is commonly used for packing materials in industrial use. They are particularly effective for packing rubber and synthetics. For production purposes, the bags can be used for granule and powder substances and placed into a rubber mixing machine as the quality of the product will not be compromised. The product also helps to prevent vulcanisation (hardening of the rubber).
EVA is used as it is a co-polymer which improves precision of a product. If there is a higher amount of vinyl acetate used, the melting point and stiffness will be lower. These bags are also known as batch inclusion bags, specifically designed for the mixing of rubber and plastic materials in industrial processes.
The lower melting point allows for better mixing of substances without compromising the integrity or quality of the product. As EVA is a plastic, it is durable and can withstand high temperatures without being damaged. This makes it an ideal substance for industrial use where products need to be packed securely and efficiently.
Advantages of Using Low Melt EVA Bags
Some of the many advantages of using this type of bag is:
Easily heat sealed – one advantage is that they can be easily heat sealed, which helps to create a secure and tamper-proof seal, and production efficiency is increased.
Strong and durable – they are less likely to tear or puncture than other types of packaging, making them ideal for fragile items.
Lightweight – they are also lightweight and take up less space than traditional materials, which can save on shipping costs.
Fully recyclable – they are fully recyclable, which helps to reduce environmental impact.
Transparency – they are clear, so product visibility is excellent.
Protection – they protect against moisture and oxygen, so product shelf life is extended.
Economical – they are cost effective, so bottom lines are improved.
Easily printed on – they can be custom printed with company logos and other information, making them an ideal marketing tool.
Non-toxic – they are non-toxic and do not produce fumes so they are suitable for use with edible products
Overall, the many advantages of this type of bag makes it a versatile and popular choice in a variety of industries.
High Quality Low Melt EVA Bags
At Abbey Polythene, we are proud to supply high quality low melt EVA bags. These bags are made to the highest standards, and are designed to be durable and suitable for a variety of uses.
We are committed to providing high-quality products that meet the specific needs of our customers and so offer a wide range of plain and printed polythene products that can be manufactured to your exact specifications.
If you have a specific requirement in mind, or need advice on which product is right for you, our team of experts are on hand to assist you. Simply contact us with your requirements and we will provide you with a tailored solution. Whether it is something we can produce ourselves or source from another manufacturer, we will ensure that you receive the product you need, when you need it.
Our team is also dedicated to providing the best possible products and customer service, so you can be sure you will be satisfied with your purchase from us. Order from us today and see for yourself the difference our quality products and excellent customer service can make.