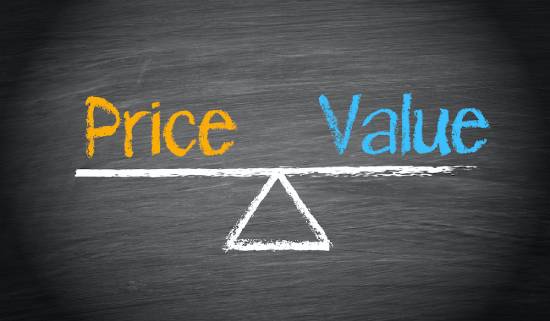 Waste management sacks play a crucial role in the efficient, safe disposal of waste products. There are several different types of bags used to help management companies dispose of and recycle waste.
One of the most significant benefits of using Abbey Polythene waste bags is having access to a diverse range of products, including coloured waste sacks and customised bags that feature logos and contact details. Using coloured and branded waste bags enhances safety and provides recycling and waste management companies with accessible, simple ways to get rid of all kinds of materials and items. In this guide, we'll explore the reasons why waste management firms use coloured bags and why they are beneficial.
Why are different coloured waste bags used for waste management?
Waste management and recycling companies come across a broad spectrum of materials when handling, disposing of, or recycling waste products. There are multiple types of bags to cater for different types of waste. Having a clear system in place helps to enhance security for those who work in waste management and provide clarity related to the contents of each waste sack.
Coloured bags are used in waste management to distinguish different materials. If you spot a yellow bag, for example, it will contain different types of waste to a blue bag. Colour coding is used to enable those who handle and dispose of waste items to decide which materials go in which bags, how those sacks are handled and stored, and where the contents end up.
In addition to using a range of colours to distinguish types of waste, it is also possible to add print and logos to waste bags. If you want to add contact details or more information about what is inside the bag, for example, you could have this text printed on the outside of the bag. Clear bags can also be used to ensure the contents can be seen.
What do the different colours mean?
The different colours of waste bags you see indicate different types of waste. Here are the most commonly used coloured waste sacks:
Yellow waste bags: yellow waste bags are often used within the medical and healthcare sectors, and they contain potentially infectious materials or items that could have been contaminated with chemicals. These bags are used for human and animal waste and they are specifically designed to meet strict quality criteria. Abbey Polythene yellow bags conform with European regulations and they comply with UN3291 standards. Examples of waste that could be found in yellow sacks include gloves, aprons, masks, plasters and bandages, empty saline bags and wipes.
Orange bags: orange waste bags are used to store waste that contains potentially infectious human or animal material that has not been contaminated by medicines or chemicals. Examples include aprons, masks, empty IV bags and tubing and used gloves.
Tiger bags (yellow with a black stripe): yellow and black bags, known as tiger sacks, are used within the healthcare industry to dispose of waste that does not carry a risk of human or animal infection. Tiger bags contain waste that is not subject to stringent storage and disposal regulations. Human and animal healthcare providers can use tiger waste sacks for autoclaved laboratory materials, exterior dressings, plaster casts and gloves that haven't been used within a surgical environment.
Blue bags: blue bags are commonly used for food waste.
Green bags: green bags contain foliage and waste collected from gardens, parks and other natural settings.
Red sacks (also known as asbestos warning sacks or asbestos bags): red bags are used to dispose of asbestos safely.
Black rubble bags: black rubble bags are used by construction companies to dispose of site waste.
Black trade waste bags: black waste bags are used by tradespeople and construction firms to dispose of materials, some of which may be recycled and reused. Before bags are sealed, waste should be sorted to separate recyclable items.
Recycling bags: recycling bags contain waste that can be recycled.
Confidential sacks: confidential waste bags provide a safe and secure means of disposing of confidential waste, for example, shredded paperwork, which contains sensitive personal information.
Summary
Waste companies use an array of sacks and bags to store, dispose of and recycle different materials and items. Using a colour coding system improves efficiency and safety, ensuring the right materials are handled in the right way and that they end up where they are supposed to be. The use of coloured bags provides a simple and universally recognisable way of sorting waste and keeping those who work in waste management and sectors like healthcare, as well as the general public, safe. Abbey Polythene provides high-quality coloured bags for recycling companies and waste management services. For more information, don't hesitate to get in touch.