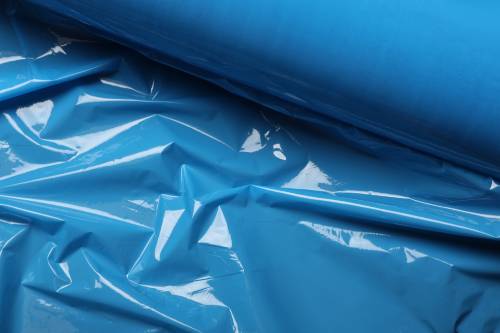 We work with a huge range of industries, and whether you need sacks for clinical waste or plastic sheeting, Abbey Polythene can help. If you can't see something on our website that meets your needs, we'll provide it especially for you so that you don't miss out. Our team has a wealth of experience and knowledge when it comes to supplying polythene bags and tubing, so you can be sure that you're in good hands. Get in touch with us today to find out more.
Environmentally Friendly Polythene Options
We appreciate that some customers are looking for an eco-friendly alternative to traditional packaging, and our team has the experience and resources to provide a biodegradable or recycled bag. We understand that many of our clients are looking for an environmentally friendly option, and we are proud to be able to supply these products. We also manufacture bags from recycled polythene, which can be made to order in any size or colour. We want to ensure that we are providing the most sustainable solution for our clients, and our team is always happy to discuss your needs.
Individual Designs
We are always innovating and looking for new ways to improve our products and services. We offer bespoke bags printed with your logo or designs in a range of sizes, thicknesses, and colours. This means that you can have a truly unique bag that nobody else has. We are also constantly looking for new and better ways to produce our bags, so that we can offer you the best possible value for money. We are always up for a challenge, so if you have something specific in mind, just let us know and we will see what we can do. With Abbey Polythene, you really can have it all.
High Quality Polybags
At Abbey Polythene, we manufacture a wide range of high-quality polythene products, including bespoke items made from virgin grade, BRC approved food grade or recycled polythene. Our products are available in the length, width, film, and colour that you need, and our team of experts can provide you with a product that meets your specific requirements. With years of experience and a dedication to quality, we are confident that we can provide you with a product that exceeds your expectations.
We never skimp on quality but will always advise you on the best product for your individual needs, we won't try and sell you something you don't need, but by the same token, buying too thin polythene can result in a false economy and so we will try and steer you towards the right product that does the job properly.
Professional Team
Our professional team can help you create a composition that will help promote your brand. If you have artwork and a logo, we can provide guidance on how to use printed polythene bags to expose your company name to the world. We offer printing services that produce a high-quality product, so you can be satisfied with the final result. You'll receive a full sample of the product before we go to print and production, so you can be sure you're getting what you want.
Contact us today to discuss your requirements!