Tiger Stripe Bags are used to dispose of medical and clinical type items that do not carry a risk of infection. They are most often found in medical and veterinarian clinics as well as healthcare operators where a wide variety of used items need to be disposed of, this includes the following: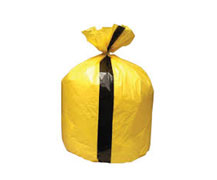 Plasters and dressings
Bandages and plaster casts
Gowns, hats, masks and gloves
Nappies and sanitary products
Bedding and animal beds
Autoclaved laboratory waste
But this list is by no means exhaustive.
Tiger Stripe Bags are also known as offensive waste bags and are made from the highest quality plastic LDPE and are recognisable by their yellow colour and black stripe. This makes them easy to identify. By separating and identifying different types of waste, clinics and healthcare operators can save enormous amounts of money because offensive, non-infectious waste is disposed of differently than hazardous and infectious waste, which is more costly.
Items that cannot be disposed of in Tiger Stripe Bags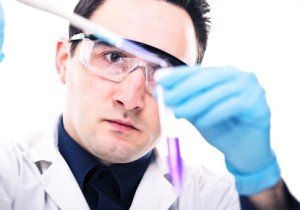 Tiger Stripe Bags are used in very specific circumstances and cannot be used to dispose of infectious waste, anatomical waste, placental waste, sharp objects, liquids, domestic waste or Cytotoxic and Cycostatic waste. It is vitally important that proper segregation takes place as placing the wrong items in a tiger stripe bag can contaminate the rest of the contents meaning that they all need to then be disposed of as infectious or hazardous waste.
As mentioned above, by using Tiger Stripe Bags healthcare operators and veterinary clinics can make substantial savings on the overall costs of waste disposal. Not only that, but it also has significant environmental benefits too because this type of waste can be buried rather than incinerated.
If you are unsure of what can and can't be disposed of as offensive waste, then please consult the Government Guidelines by clicking this link https://www.gov.uk/how-to-classify-different-types-of-waste/healthcare-and-related-wastes or please give us a call and we will be happy to help answer any questions you may have.
Why buy from Abbey Polythene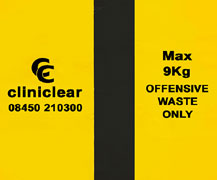 Abbey Polythene have a wealth of experience in knowledge in providing polythene products of all kinds, we are up to date with all current legislation with regards to Tiger Stripe Bags and the disposal of all kinds of waste and are therefore fastidious about ensuring our products are of the highest quality, that means we aren't always the cheapest on the market. But if you are looking for a product that won't let you down, is consistent in its performance and provides great value or money, then we can definitely help.
We supply Tiger Stripe Bags in rolls right across the UK, they are provided in their signature yellow with black stripe but we also offer the additional service of adding your logo or printed message onto the bags to easily identify the healthcare operator or waste collection company, whatever your requirements we are sure we can help.
We use only high quality polythene to ensure that your bags are strong and resistant to tears, impacts, with protection against leakages. It's important in these industries to ensure your bags are tough and unlikely to rip and that's why we make sure that our Tiger Stripe Bags are up to the job! We can provide a range of sizes depending on your needs. If you wish to discuss your exact requirements then please do get in touch and we will be more than happy to offer any advice.