The Construction Industry requires a more robust polythene for use on building sites, from sheeting to retard moisture under concrete slabs through to bags for rubble and waste there is a wide variety of polythene products used on a construction site.
Polythene Sheeting for Construction
Polythene sheeting can be used in a variety of ways within the construction industry. We are able to offer a range of thicknesses which in turn gives varying degrees of strength.
Our medium thickness polythene sheeting is ideal to use as a form of protection. When decorating or working within someone's home or commercial building, it's important to protect surfaces, furniture and flooring where possible. Our easy to store, transport and use polythene sheeting is ideal for providing a level of protection that won't easily tear.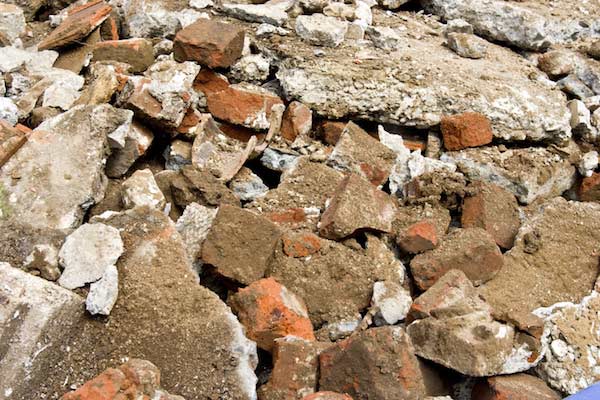 For heavier duty films which can be used as waterproof membranes or for protection against rubble, concrete, wood or garden materials, sheeting of a greater thickness is available. This creates a strong barrier ideal for the construction industry who need a polythene sheeting that they can rely on.
With a variety of thicknesses, sizes and even colours available. Please do get in touch to discuss your individual requirements. We can offer competitive prices to construction companies that use polythene sheeting on a regular basis.
Heavy Duty Polythene Sacks for Construction Waste
With building projects, comes waste and the need for strong and durable polythene sacks. When disposing of building waste which includes a variety of materials such as rubble, concrete, wood, tiles, carpet and more you need to feel confident that your polythene waste sacks are up to the job.
That's why at Abbey Polythene we don't scrimp on quality so you don't end up with bags splitting or simply a product that's just not up to the job. We ensure that all of our polythene heavy duty waste bags are fit for purpose, strong and more than capable of holding a range of building materials.
We can provide heavy duty sacks in clear or coloured options, or if you prefer we can print your company name on each sack, or even your logo or a design of your choosing, just ask us about our printing service.
To speak to one of the experienced team here at Abbey Polythene, or to send us a quick email, please contact us today and we will be happy to offer advice, or supply a no obligation quotation.